Experts in construction management
From the smallest fit-out to the most challenging out-of-the-ground new construction project, we deliver innovative, sustainable projects of which everyone can be proud today and tomorrow. How? Our expertises in preconstruction, technology, and safety allow us to eliminate surprises while delivering excellent results.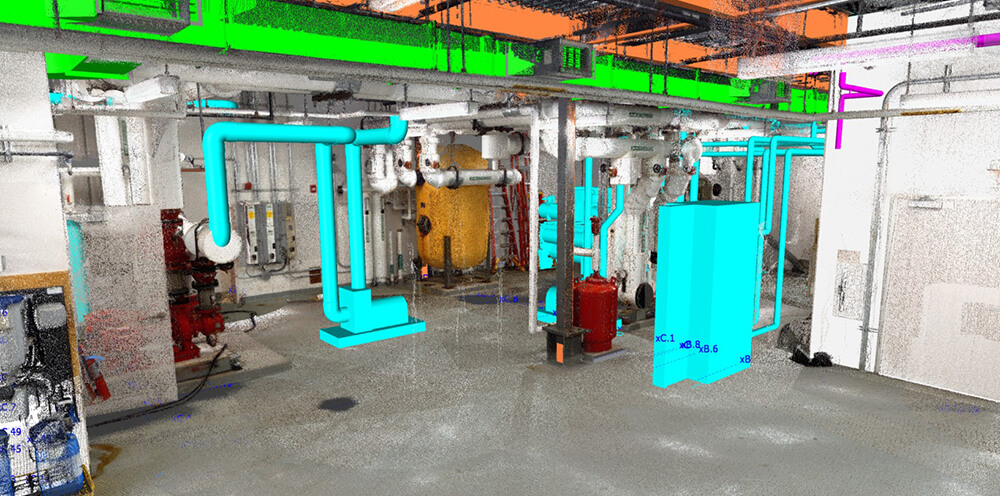 Making Technology Work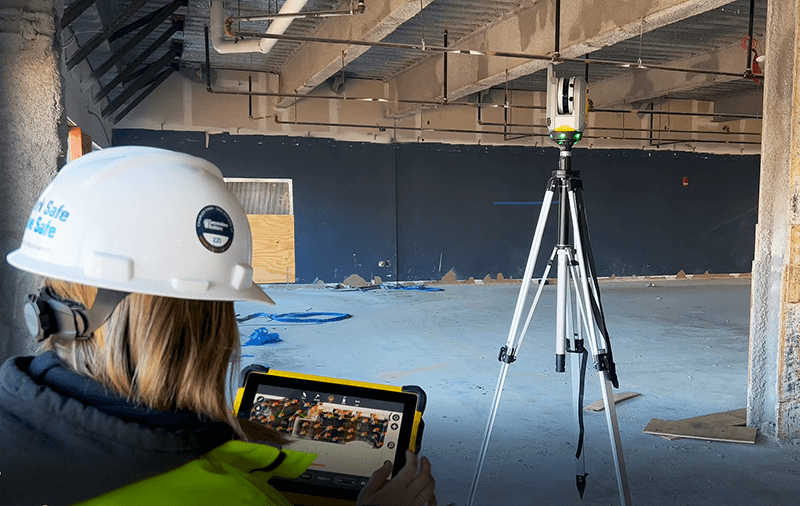 Our Engineering & Technical Services (ETS) Division elevates the construction experience for our project teams and clients. We drive project success by applying our extensive engineering experience, proven processes, and cutting-edge in-house technology to expedite the construction process while carefully controlling the outcome.
The standard construction process is known to present a multitude of challenges that, if left unchecked, can result in costly delays. Comprised of engineers and architects, our team of experts is ready to eliminate surprises and develop solutions that provide time and cost savings, utilizing our engineering knowledge, virtual design and construction expertise, and construction technology capabilities.
Our comprehensive range of preconstruction and construction management services includes:
Laser-scanning. Laser scanning provides rich, three-dimensional point clouds of existing conditions that can be directly integrated into the BIM modeling process.
Scan-to-BIM. Using data from 3D laser scans, our experts create comprehensive BIM models to provide optimal project visualization, while facilitating a seamless coordination and installation process.
4D Scheduling. We enhance our preconstruction efforts by providing a detailed, tangible understanding of the construction sequencing in a platform that can be easily communicated to our partners.
Ground penetrating radar (GPR). GPR is used to pinpoint underground utilities and to locate rebar, conduit, etc. encased in floor slabs prior to core-drilling. This technology saves time, improves safety, ensures there are no unexpected conflicts, and avoids unnecessary utility relocations.
Drone photography. We pilot drones to provide aerial photography both for marketing purposes and to create detailed site models using photo mapping. By using progressive file-sharing applications, we can successfully preserve transparency and enhance collaboration on our projects.
3D Coordination Management. Our robust technology-driven coordination process provides data that enhances processes, ensures quality control, improves the experience for our trade partners and guarantees a successful turnover to our clients. These tools foster better collaboration among all project team members to create success from the initial design through to the final-built product.