Experts in construction management
From the smallest fit-out to the most challenging out-of-the-ground new construction project, we deliver innovative, sustainable projects of which everyone can be proud today and tomorrow. How? Our expertises in preconstruction, technology, and safety allow us to eliminate surprises while delivering excellent results.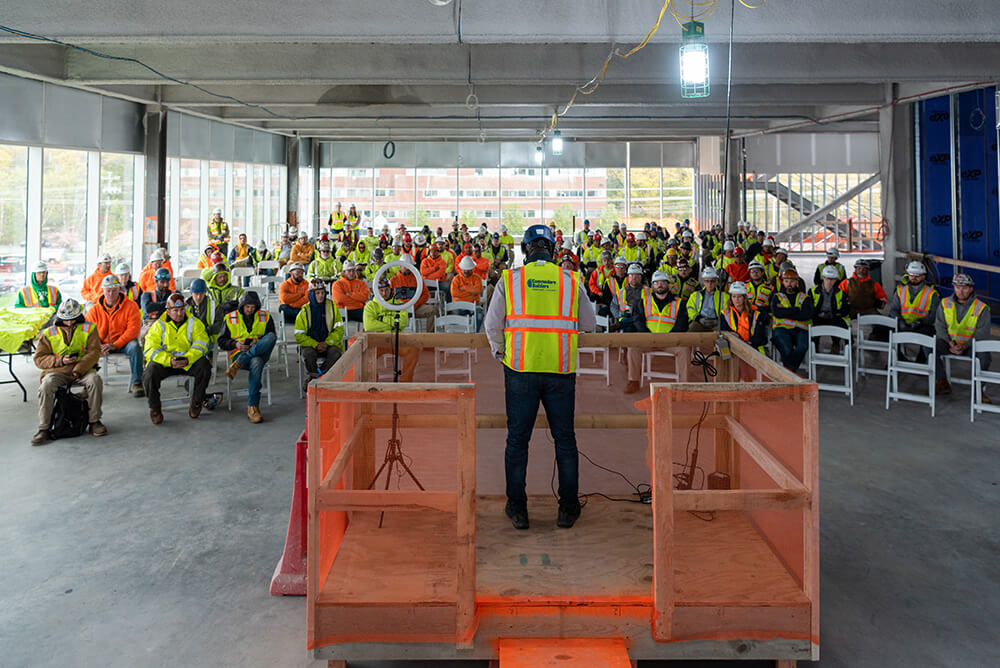 Putting Safety First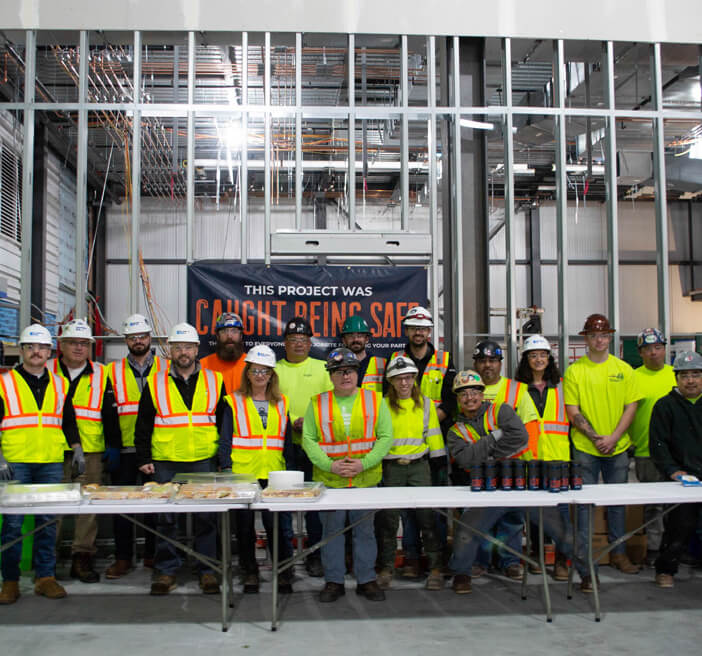 "Work Safe, Live Safe" is more than a slogan; it's who we are.
We believe everyone deserves to return safely at the end of the day, every day. We are constantly building a culture of safety that encourages personal responsibility and accountability, supported by rigorous training and education. We have earned a reputation as an industry leader in safety because we eliminate surprises before work starts by applying a hierarchy of preventative control measures. We identify potential exposures through risk assessments, advanced pre-planning, and collaborative coordination with our clients and trade partners. Our teams generate project-specific safety plans that are supported by organizational structures, environmental health and safety management systems, and standard policies and procedures.
We are committed to safety at every level and continuously strive for innovative ways to improve the safety of our sites.
We incentivize good behavior. Our "Caught Being Safe" program recognizes the project team that has achieved the highest safety metrics and deliverables on a monthly basis, highlighting their dedication and commitment to fostering safe work practices.
We invest in training and education. Every Project Manager and Superintendent is required to maintain the 30-hour OSHA certificate and complete our comprehensive training program, but our safety training stretches beyond the required standards. We offer regular in-person training supported by our online education and training portal, Commodore Academy.
We are dedicated to continuous improvement. Our safety team innovates ways to enhance our company culture to be world-class in safety practices. We look industry-wide at incidents to learn from external partners, while promoting continuing education across our firm.