Women in Construction Week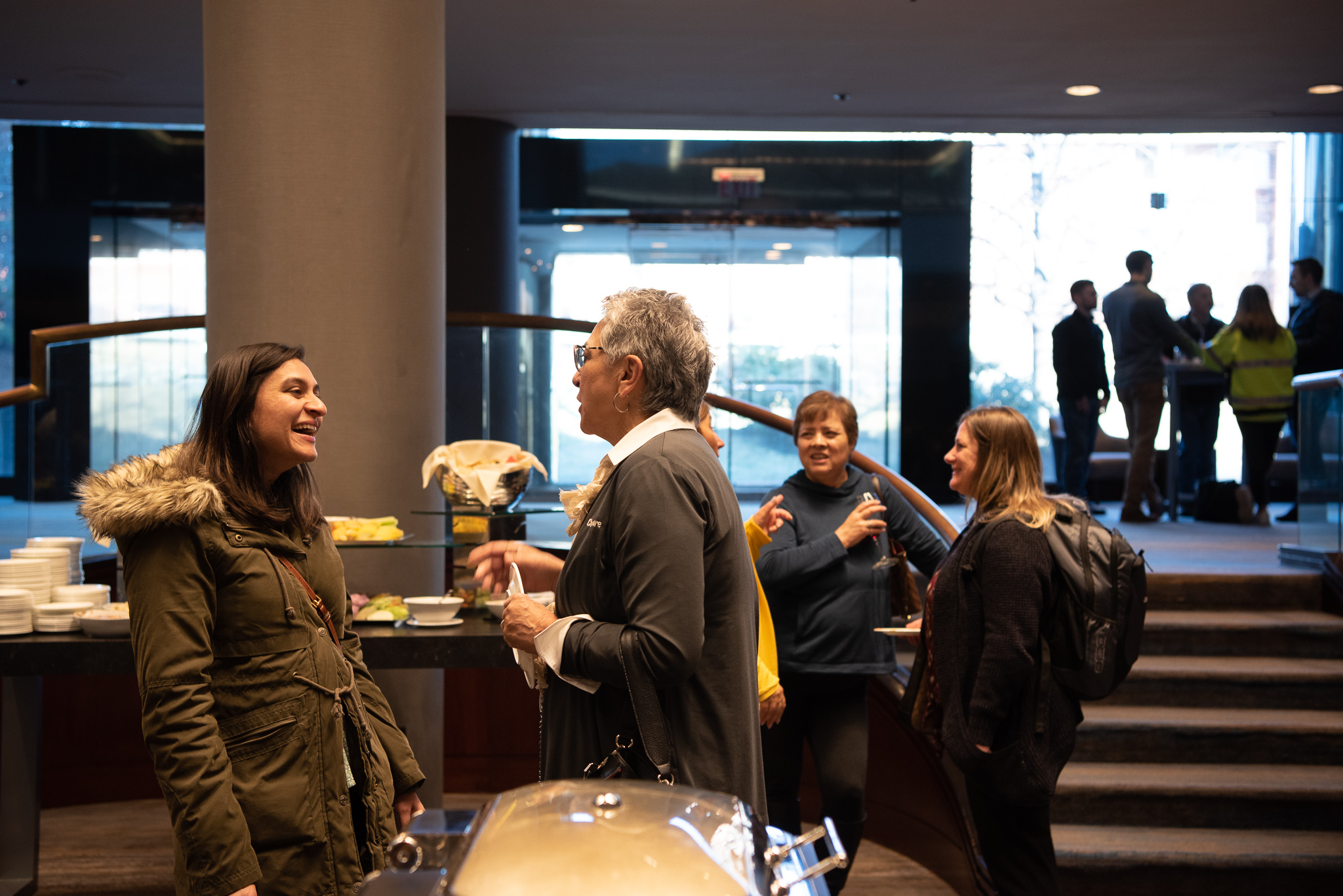 Events like the Women in Construction Week help us step back from the rapid-fire pace of managing construction to appreciate and congratulate the outstanding work of colleagues and work towards gender parity.
During this Week Commodore had the pleasure of supporting Sam Webb in accepting the Rising Star Award for BWiC. We also highlighted the unique skills of Nathalie Assens and called out the daily contributions of a few of our exceptional women.
Women in Construction Week gives us an opportunity to recognize the positive developments in our industry to date and look forward to more progress.
BWiC Rising Star: Sam Webb, Assistant Project Manager
Building Women in Construction (BWiC) is an active network with a mission to "connect, empower, recognize, and support women within the AGC community and beyond…."
On behalf of Commodore, Justin Naldoney (SPM) and Sarah Hotchkiss (Director of Leadership Support), nominated Sam Webb for the BWiC Rising Star Award this year. In the application, Sam's commitment to her role and capacity for growth in this industry was described as:
Hungry, humble, and smart. She is an exceptional member of our team who naturally embodies the 6 Qualities of Excellence that guide our work. As an Assistant Project Manager, she focuses on the details of a project and can anticipate challenges before they arise. She collaborates effectively with the entire project team. And perhaps most impressively, she has the confidence to take charge, even though she's often one of the youngest team members and the only woman on a site.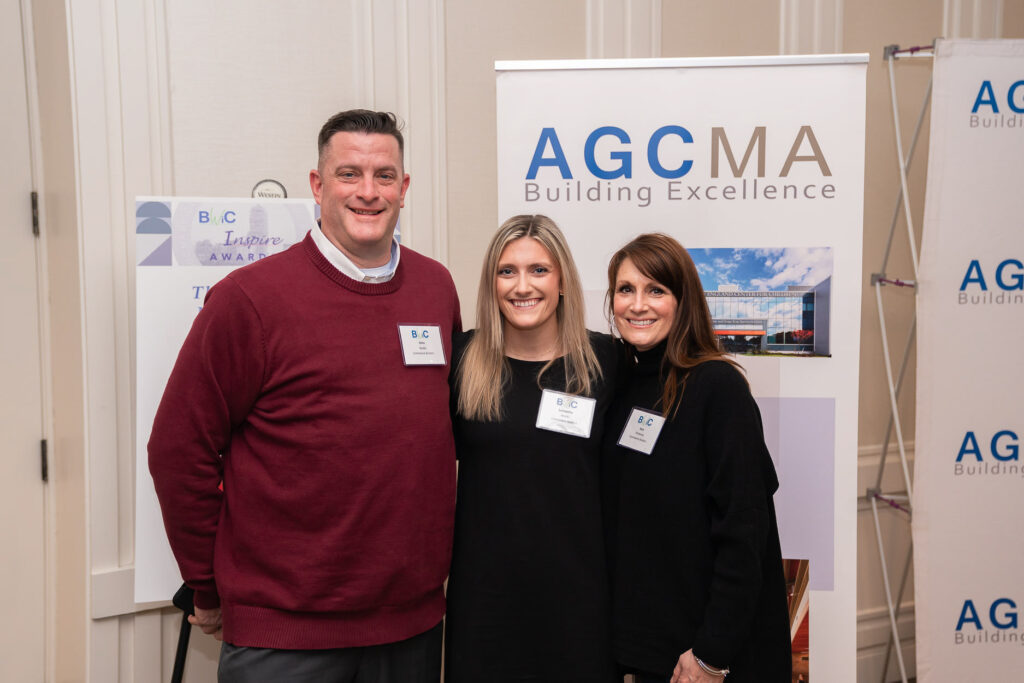 When Sam accepted her award at the illustrious event, she recounted a similar story to most other award winners. She grew up in the industry, holding a hammer in one hand and a pacifier in the other. Visiting work sites with her dad as a child inspired an early passion for the field that took her through a Construction Management degree at Wentworth Institute of Technology and ultimately to Commodore Builders.
As we prepare the next generation of construction professionals, we can follow the example of Sam's dad. Construction is for all. We can build a pipeline of women passionate about construction careers by helping women see themselves in these roles starting from any age.
Striving for Excellence On and Off the Jobsite
This month our Focus on People series had the pleasure of featuring Nathalie Assens, Senior Project Manager, drone pilot, and plane pilot in training.
Like Sam, Nathalie's passion for flying started early since her dad was a pilot. However, instead of turning her passion into a career, Nathalie made it into a hobby. She takes to the skies on weekends and holidays and hops around New England's islands or soars over the landmarks that defined her childhood in France.
The interests Nathalie cultivates outside her working hours have helped her succeed in her day job. Her fascination with flight means that she was an early drone convert, and with an FAA license, she's able to fly over our project sites to quickly identify potential issues and help clients connect with their projects. To learn more about Nathalie's flying, check out the post.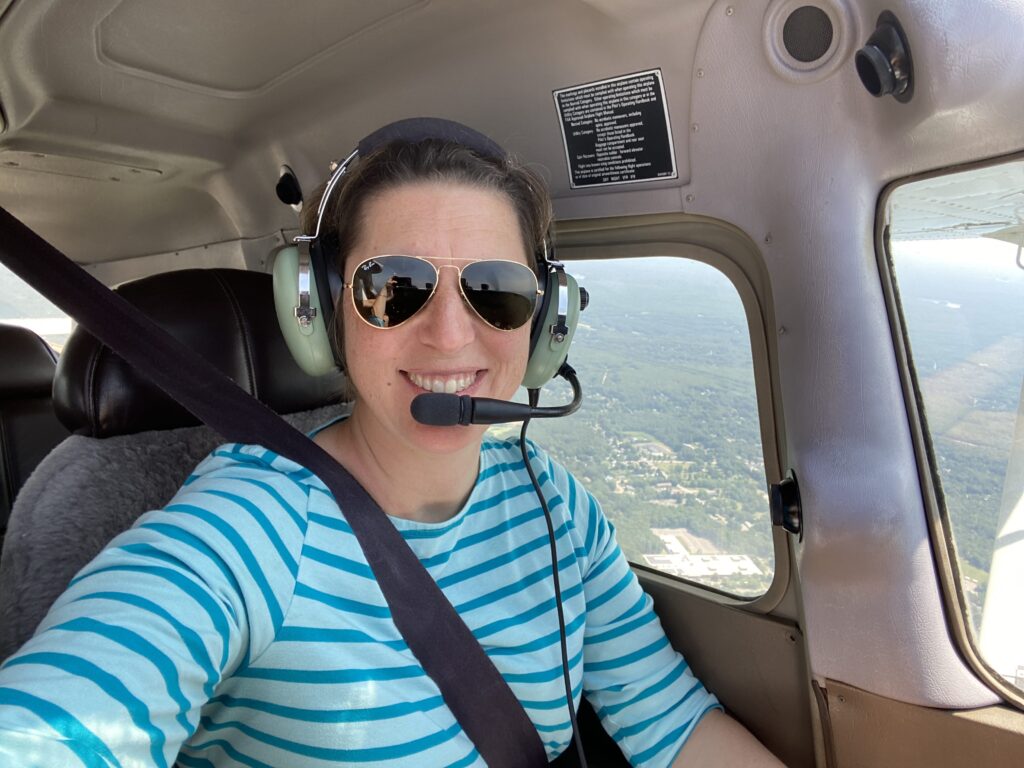 Most of us can draw links between what we've learned and experienced in our personal lives to how we've succeeded professionally. As we continue to expand the number of women in construction, it's essential to recognize that the diversity of experience women bring will help us build stronger teams.
Exceptional Women: In the Field and the Office
From a Senior Project Manager to a Proposal Manager, the women who were part of our Women in Construction Week series represent career paths across the organization.
If you haven't already, take a few minutes to watch these short clips. We think they give a good overview of the spectrum of opportunities for women in construction management. Perhaps more women can visualize themselves in this growing industry by seeing these and other videos like them.
Beyond Women in Construction Week
Building a more inclusive culture of women in construction is the work of decades, and we still have a lot of room to improve. With events like the Inspire Awards and Women in Construction Week, we build a community of women supporting a more equitable field.
For some women, construction is a new challenge to be tackled. For others, it's a way of life into which they were born. But every woman who builds their career in construction creates paths for more women to follow. We're excited about the evolution in this industry and looking forward to the growth and innovation this continuing diversity brings.