Taking to the Skies with Nathalie Assens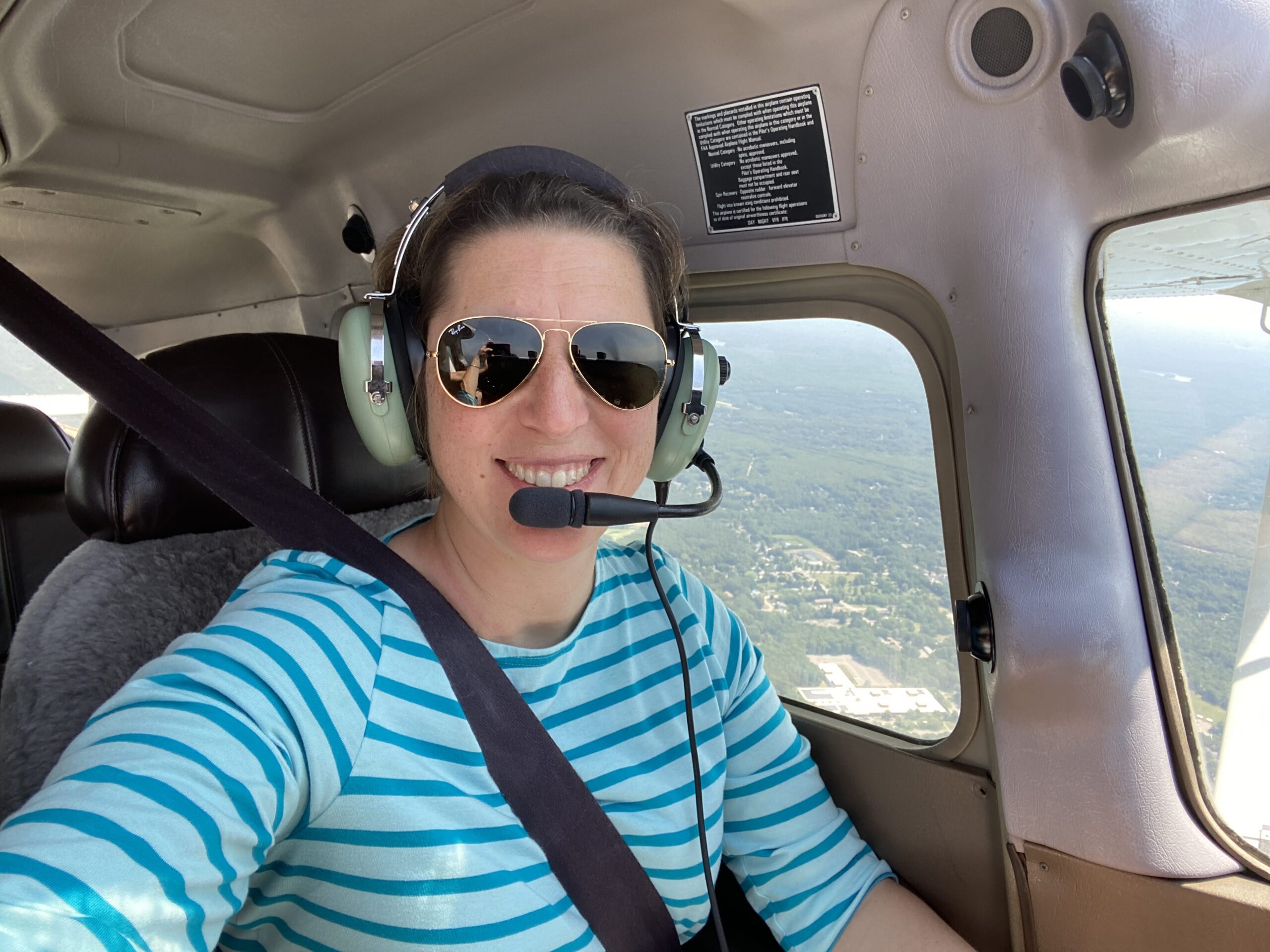 Some hobbies we pick up as we make our way through life. Others are handed down like family heirlooms.
Nathalie Assens, Senior Project Manager, has loved flying for as long as she can remember. It's a legacy she can trace back through two generations of her family and one she's finally able to fulfill as she finishes her pilot training.
An Early Goal
Nathalie's dad dreamed that his first child would take to the skies from birth. Her maternal and paternal grandfathers were pilots. Her paternal grandfather was awarded the 'Legion D'Honneure' (Medal of Honor) for his efforts in the French Army. Her dad caught the flying bug early as well and could fly a plane before he could drive a car.
Unfortunately, at a young age, an eye condition prevented Nathalie from following in their footsteps and becoming a pilot. Instead of dwelling on the disappointment, she started buckling into a passenger seat and exploring the world through commercial travel. To date, she's visited over 50 countries and still has a long list to check through.
Virtual Flying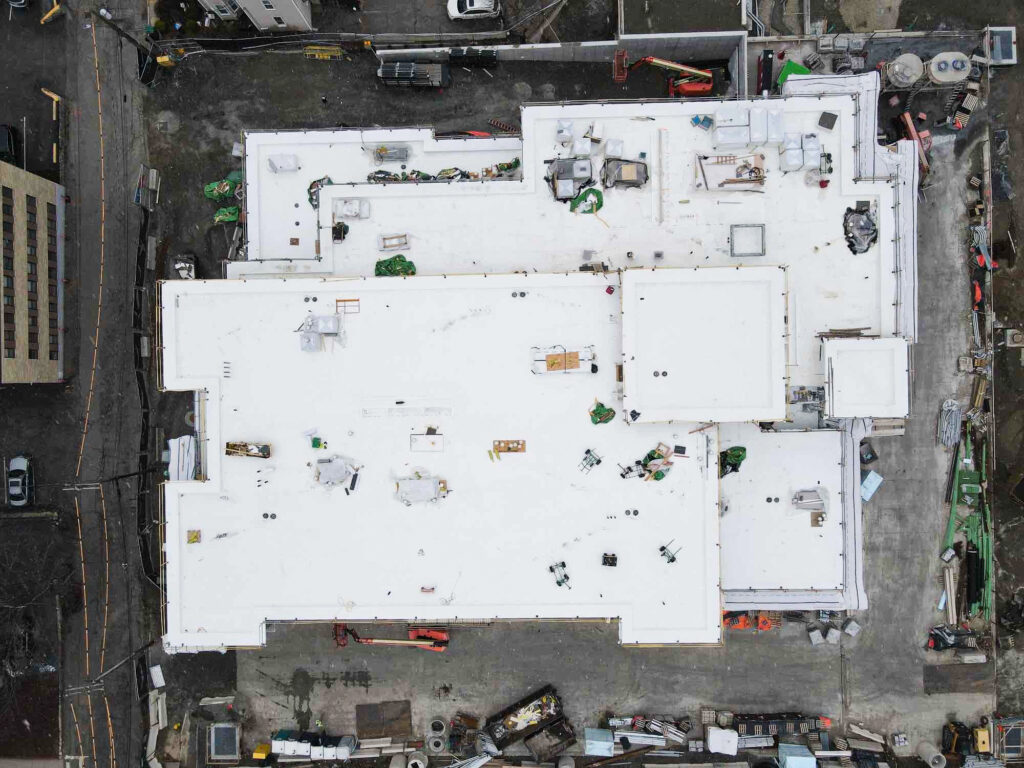 Her taste for adventure and a new challenge brought Nathalie to the US, where she got her MS in Construction Management and started her career in the industry. More recently, she blended her passions for flight and construction with the arrival of drones.
She obtained her FAA drone pilot's license and finally began flying her own (albeit small) aircraft. Any Commodore site lucky enough to host Nathalie's expertise will often benefit from a few drone photos of the progress as well.
She's most recently captured our work at the Dedham Public Safety building. Flying drones has helped her and Commodore document progress, identify potential challenges and connect with our partners on social media. She loves that drone photos provide clients with a clear visualization of the work, lifting the plans off the paper and into reality.
Finally, in the Cockpit
While flying drones helped bridge the gap, Nathalie was still itching to get up in the air personally. A couple of years ago after sorting out her vision troubles, she finally fulfilled her early dreams of taking flying lessons.
Every Friday (when the weather's clear), you can find her in Norwood, working through her checklist and getting in her hours on a Cessna. When the fickle Northeast weather doesn't cooperate, she manages to get in some practice on an at-home flight simulator. Though to Nathalie, it's definitely not the same.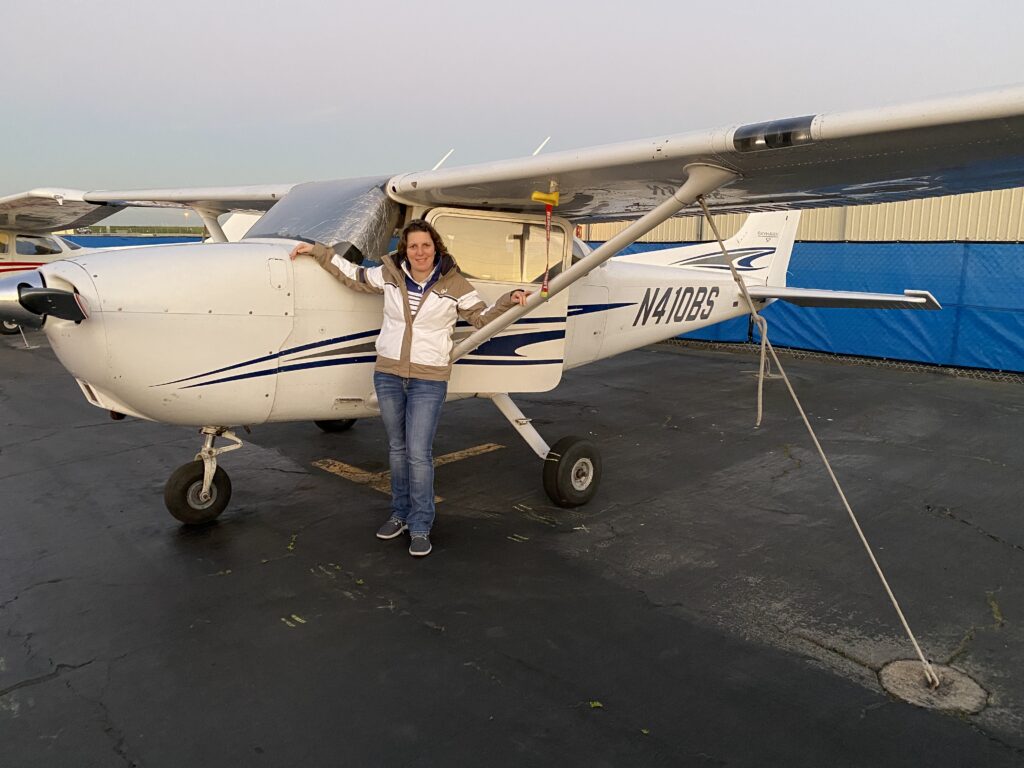 She loves the freedom of flight. She loves being able to go anywhere on a spur of the moment. Once she gets her license, she's looking forward to coasting over tiny New England islands and jetting off on a weekend away with friends.
One of Nathalie's favorite flying moments to date was revisiting her childhood home in France. It was particularly special when she could fly over her parent's house and see the long-familiar roads and Chartres Cathedral from above.
Exploring Further Afield
Where does Nathalie want to fly when she gets her license? Tahiti, unequivocally. However, flying distances over an open ocean is pretty risky for a young pilot. For now, she wants to start overland and explore places she knows. She's particularly excited to fly around France, buzzing through the same air space where her dad and grandfathers learned to fly.
A little closer to home, she's also hoping she'll be able to hop around the local islands for a short vacation this summer. She's eager to skip the hassle of road travel and speed limits with the help of a plane.
Whether it's hovering a drone high over a construction site or gliding a plane through a sunset, Nathalie focuses on the details and explores the world from above.