It's All About the Details – Meet Sr. Estimator and Sneakerhead Mark G. Nelson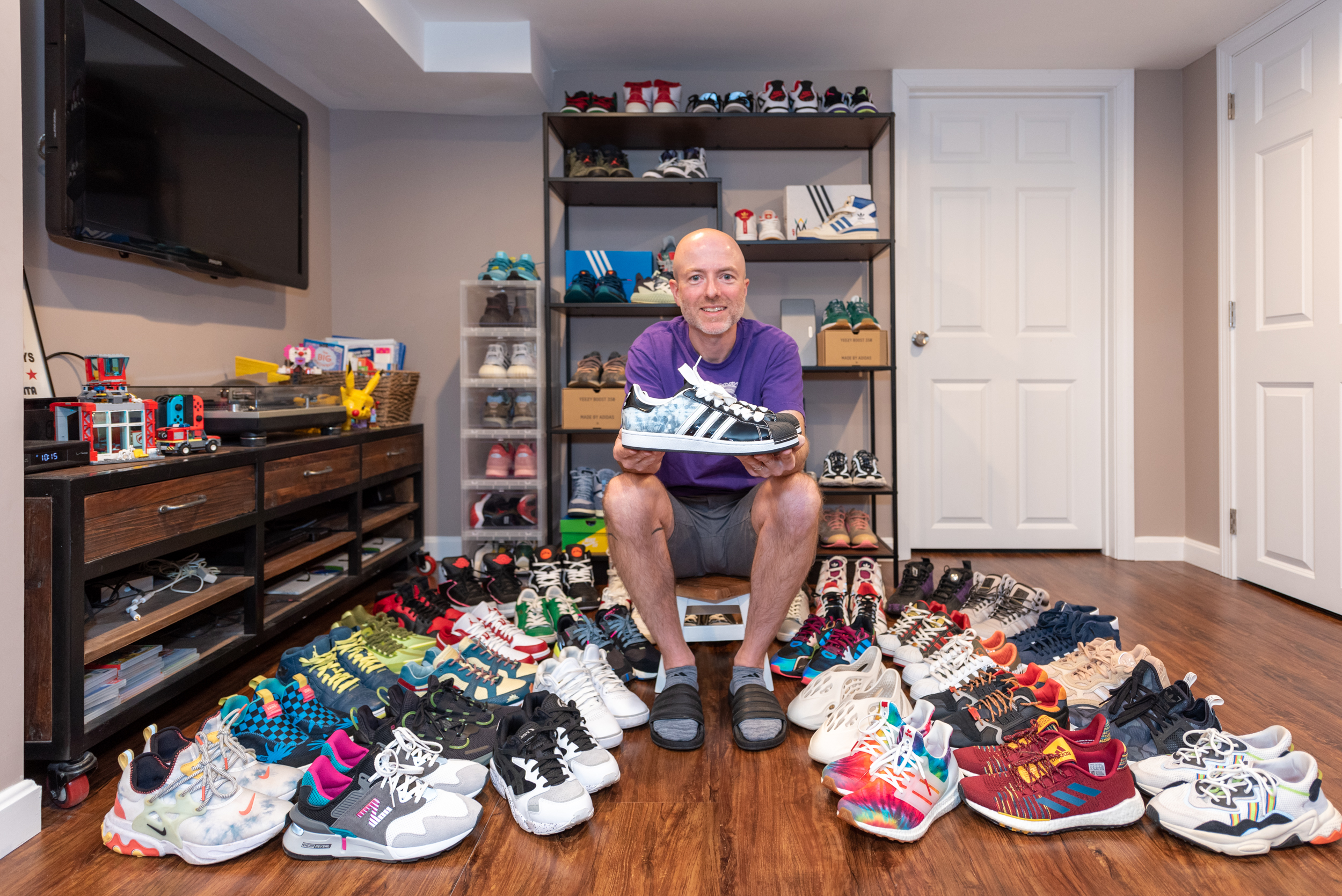 Mark Nelson is the first of our team to be featured as part of Commodore's "Focus on People" campaign. He uses his skills in the office to help him cultivate his passion outside it.
The same qualities that make Mark a great estimator drive him to build a specialized and exclusive sneaker collection. A knack for detail orientation and a little obsessive.
Estimating as Part of a Larger Whole
By day Mark is an outstanding colleague who enjoys mentoring our C.O.R.E. Project Engineers and creating robust estimates for our clients. Most recently, he's been enjoying the surge in projects coming out of the Life Sciences sector.
These projects are notably complex and require input from departments across the company. By working on them, Mark feels like he's part of something bigger. He likes contributing to the journeys of these companies towards creating the next vaccine, cure, or critical body of research.
The Head to the Toes
Mark's devotion to sneaker research started young. Between playing and watching basketball and MTV, he was fascinated by the different cross-trainers, particularly Bo Jackson's. After searching long and hard, he finally got a pair and was hooked as a 'sneakerhead.'
As he says, "to be a decent estimator, you have to be super detail-oriented. You have to catch everything." To get that next pair of sneakers you've got your eye on, you also need to spend a lot of energy researching and noting the little things.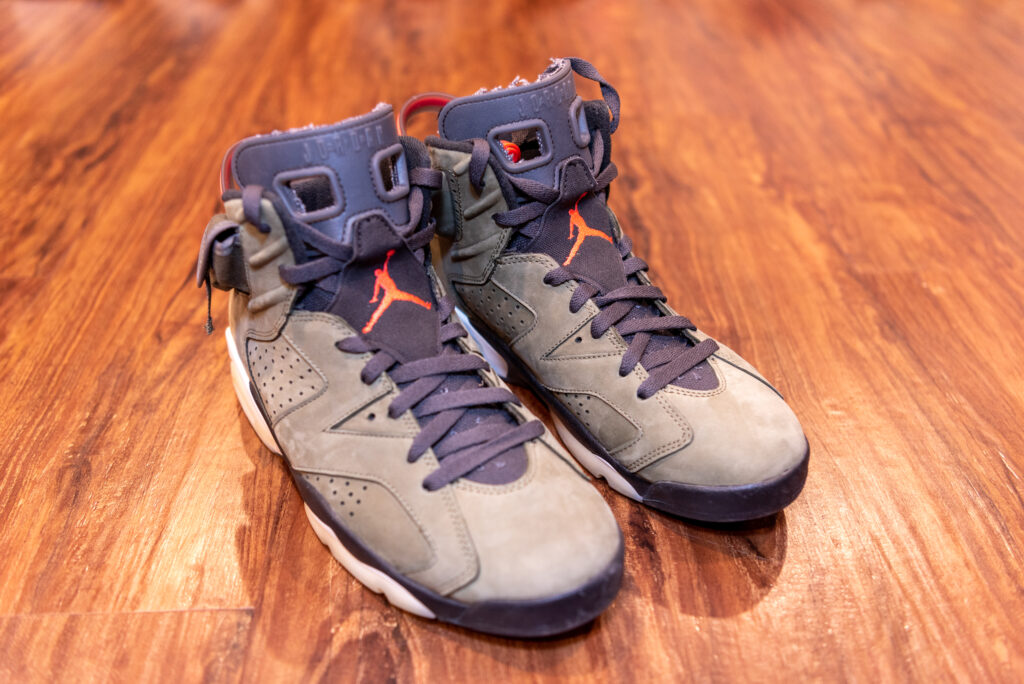 These Sneakers Were Made for Wearing
While some collectors keep their sneakers on the shelves for admiration-only, Mark has always felt that they're designed to be worn. For special occasions or every day, Mark sports his sneakers as often as he can.
Unsurprisingly, in preparation for his wedding, he hunted for the perfect pair to complement the occasion. One day, he walked into the Harvard Square Adidas store and immediately knew the unique Superstar 'Move The Crowd' sneakers, black, white, and patent leather, were the ones.
The Newest Addition – Nike Dunk's 'The 50'
Boasting over 70 pairs in his collection, including the rare Travis Scott Air Jordan 6 Olive, Mark keeps looking for what's next. Most recently, he was invited to an exclusive release of 'The 50'. 'The 50' are fifty Off-White x Nike Dunk Lows, which feature varying pops of color and style designed with Virgil Abloh.
Thrilled to be a part of the release, Mark couldn't wait to wear his new kicks out and about, simply because he likes knowing what he's got on his feet. And while people aren't always aware of the sneakers he's walking around in, the new Nike Dunks did actually draw comments from fellow fans.
Turning Over the Collection
As much fun as Mark has researching, acquiring, and wearing his sneakers, he also likes sharing the wealth. His teen nephew's recently taken up the hobby, and Mark's been able to start him off with a few pairs, to his great delight. Plus, now Mark's got more room to expand his own collection.
Whether it's creating a detailed line-by-line estimate for a new life sciences lab or researching a limited release of a coveted sneaker, a commitment to achieve makes Mark successful.
Stay tuned for more features on our team and their range of talents and interests!