Ron Burton Training Village: Volunteer Day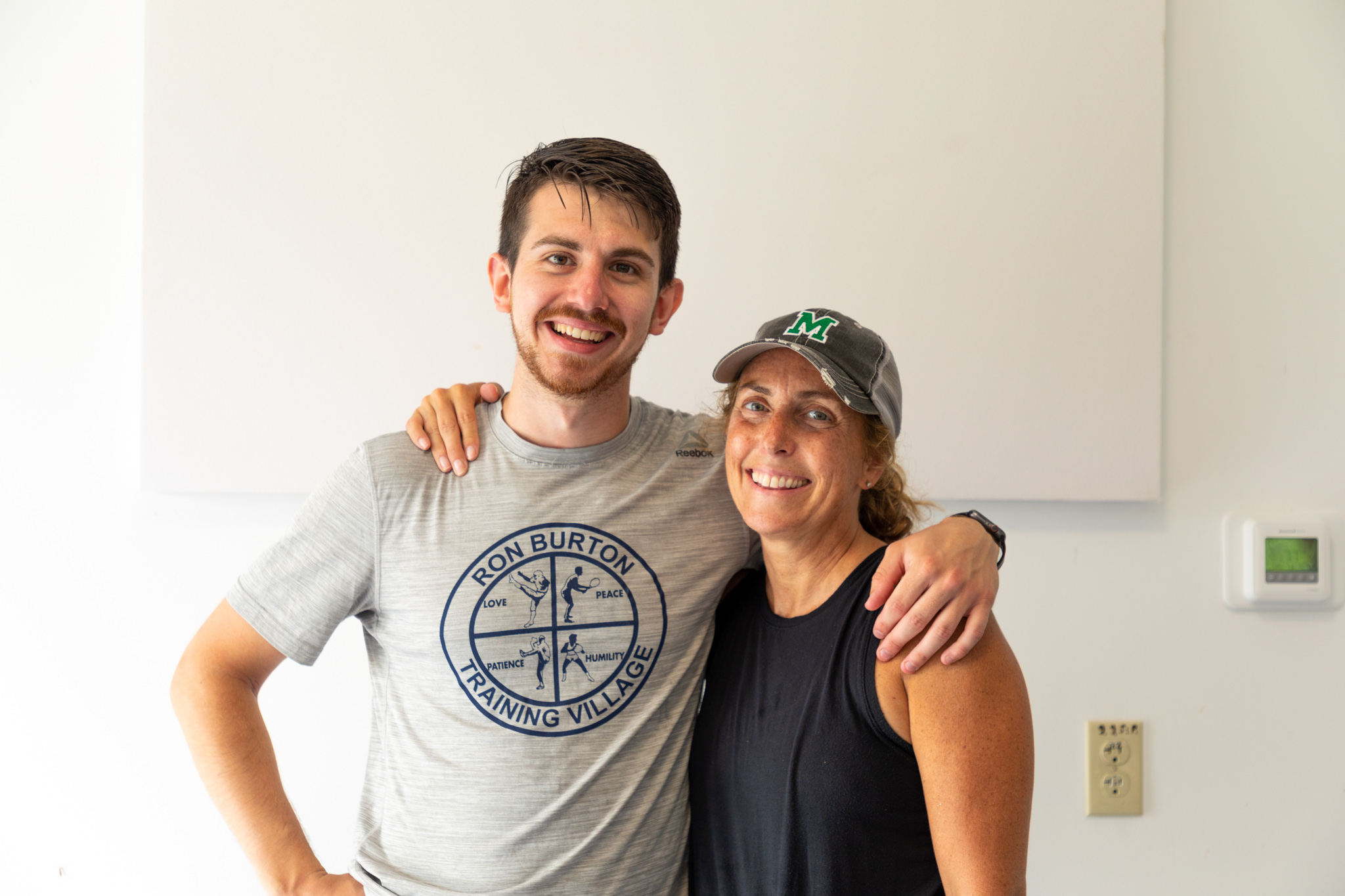 Commodore is passionate about helping to build stronger communities across Massachusetts. One organization making an outsized impact towards this goal is the Ron Burton Training Village (RBTV).
RBTV reflects the dream of Ron Burton Sr., a New England Patriot for six years and a member of the National Football Foundation's College Football Hall of Fame.
He wanted to create a place for kids from all walks of life to come, train, and attain personal growth. Commodore has volunteered our time and expertise to help RBTV cultivate its beautiful grounds and buildings over the years. Creating a safe and beautiful space for the 'villagers' to grow and build character each year.
This week, a group of Commodorians also volunteered at RBTV to help set up their new STEM Lab.
Like Gym Class, But Better
To welcome us onto campus, the villagers gathered on either side of the road and raucously cheered as we drove through. Despite the light and persistent drizzle, they helped start our day with a big smile.
After a brief tour, we headed out onto the field to get a taste of the team-building activities in which the 'villagers' participate.
We contorted through hula hoops, passed water through cupped and leaky hands, raced each other in circles, and worked on listening and following directions with a Simon-Says game.
Everyone was impressed by the gracious, considerate, and thoughtful 'villagers' and staff who welcomed us into their camp and taught us the ins and outs of their games.
One Table at a Time
After the fun and games, the 'villagers' were off to their normal activities and the Commodore team hustled down to the new STEM lab. RBTV recently rolled out this program to help support young women's growth and leadership development.
We used our numbers (and some construction knowledge) on this particular day to help assemble their new desks. Laboring over the screws, drills, and table legs, we learned even more about the program experience from the 'villagers' that helped us.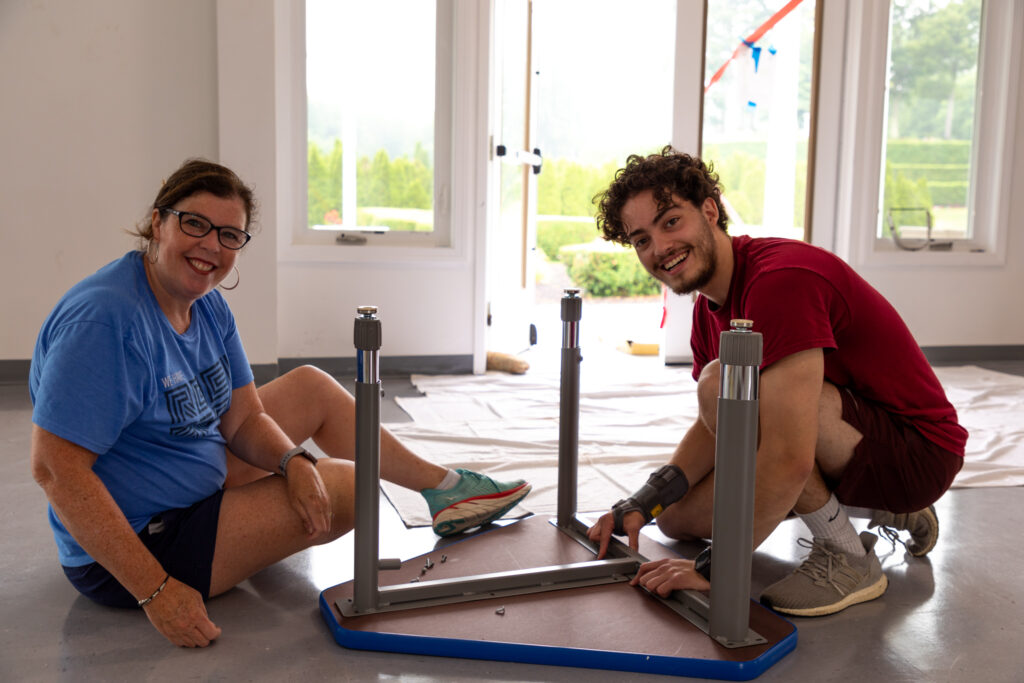 Lunching and Learning
Once we ran out of furniture to assemble (and thoroughly worked up a sweat), we headed to the ballroom for a delicious lunch and a few words from the RBTV leaders and our own Joe Albanese.
Joe reflected on his experience in the Navy and an essential leadership skill he learned, Commander's Intent.
Commander's Intent is comprised of three facets, purpose, method, and end-state. Leaders help their entire team better understand how and why they are working hard through Commander's Intent. And perhaps more importantly, it empowers their team to innovate as needed to help the entire crew to meet their goal.
The purpose, method, and end-state of the RBTV program are clear to anyone who speaks with one of Burtons for a few minutes. They preach and practice love, humility, peace, and respect. They help the 'villagers' set and achieve goals, learn, build strong relationships, and find careers about which they're passionate.
Beyond our philanthropic relationship, Commodore's been grateful to hire outstanding former RBTV 'villagers' into internship and C.O.R.E. programs.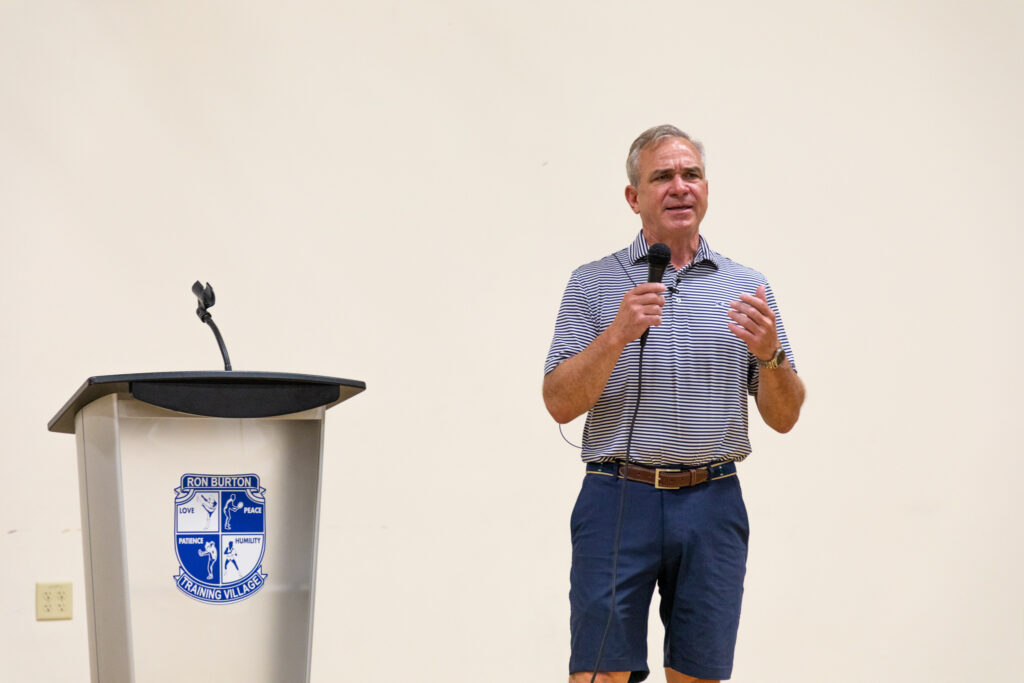 Continuing the Legacy
When was the last time a 13-year-old walked up to you unprompted, extended their hand, asked your name, and offered their own in a genuine connection? It's a common occurrence on the RBTV grounds. The young men and women who pass through its gardens, gyms, and training graduate with purpose and critical life skills.
RBTV is a special place. We're honored to be a corporate partner in their work and for our team to be able to experience a small sliver of camp life while giving back.