From Ron Burton Training Village to Commodore Builders: Lucas Sartori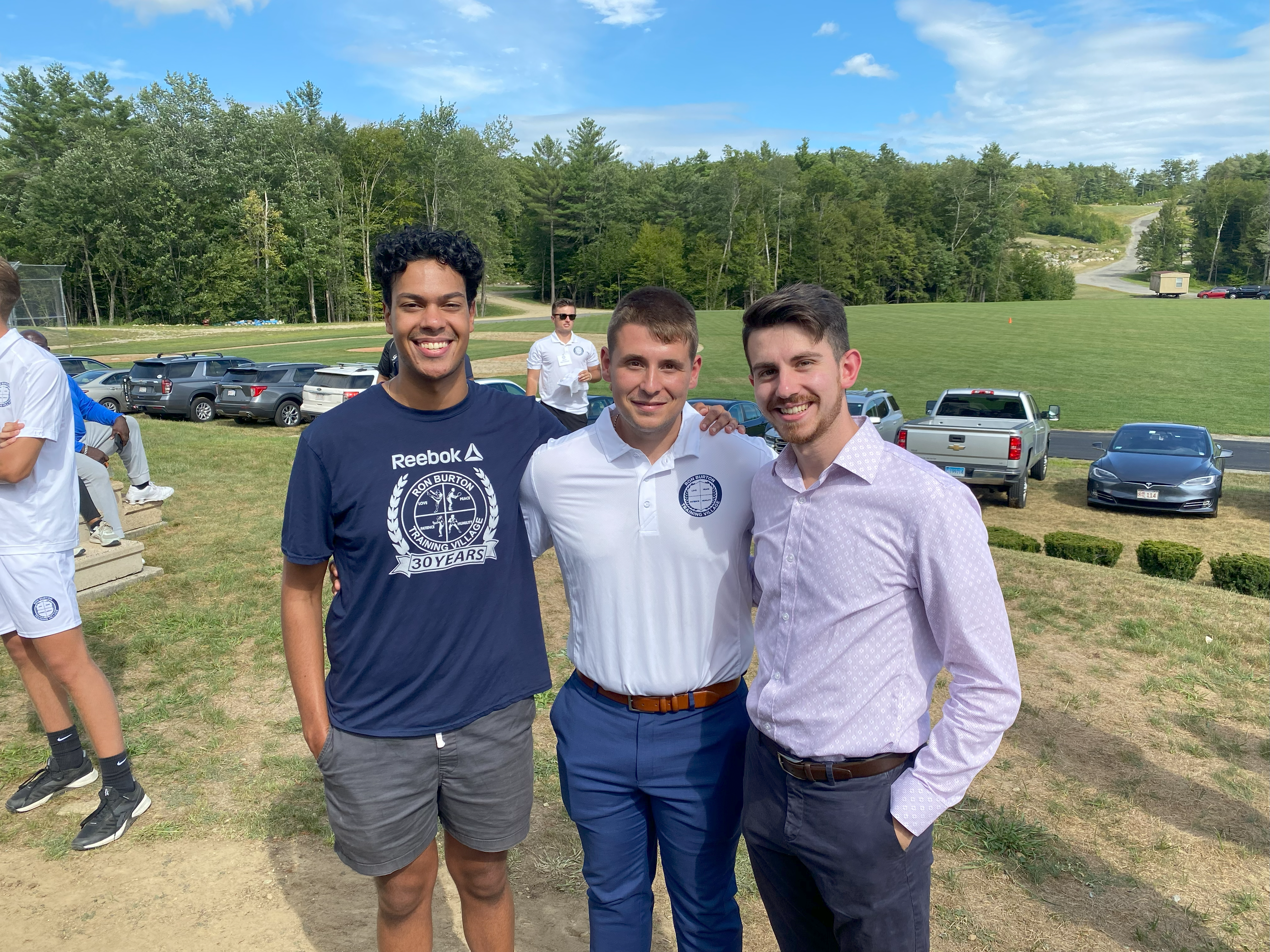 Lucas Sartori found Commodore Builders through his involvement with the Ron Burton Training Village (RBTV). He started at RBTV in 2009 and participated in the program through college. It was there that he began developing lifelong relationships rooted in compassion and respect that would establish his ability to overcome any challenge. "I credit so much of my growth to Ron Burton," Lucas reflects. "They are why I'm where I am and who I am, so I have a lot to give back to them."
Lucas has always been interested in the tangible results of real estate and construction, so he laid the foundation for his career in this industry by completing a double major in Economics and Finance at Stonehill College. During his years at Stonehill, Lucas held several leadership positions including Class President and Student Body President, orientation leader for the Admissions Office, and he played on the recreational volleyball team. While working with RBTV in his senior year at Stonehill, Lucas connected with Lauren Larson, Senior Vice President for Organizational Leadership. The two talked about Commodore and the C.O.R.E. training program and Lucas immediately saw a path to pursuing his career goals.
He started his C.O.R.E. rotation in the estimating group where he took a real-time crash course in learning how to read plans. There was still a lot to learn about construction, but Lucas was ready for the challenge. His C.O.R.E. rotations with Charles Services and the Strategic Projects Group taught him how to execute the tasks of an Assistant Project Manager, and then it was time to learn the intricacies of permitting. The nine months that followed working as a field engineer allowed him to apply his learnings in real-time, all the while honing his time management and leadership skills.
Lucas believes that his success depends on first earning the respect of his colleagues. He puts himself in other people's shoes to fully understand their perspective and concerns before addressing their needs. He thrives in complex environments that require him to balance multiple points of view, goals, and requirements. Lucas approaches challenges analytically before implementing solutions.
Lucas graduated from the C.O.R.E. program in September 2023. He is now assigned as an Assistant Project Manager to several projects that span several industry sectors, including an office fit-out for Bank of America and the expansion of the New England Center and Home for Veterans. He says, "The C.O.R.E. program taught me what I needed to know from the ground up to launch my career. From creating realistic schedules and budgets to overcoming challenges, I feel incredibly prepared to continue my work, knowing that there is still a great deal to learn."
In his spare time, Lucas enjoys hiking, going to the beach, and playing volleyball. He recently got back into running by running the 2023 Boston Marathon for Ron Burton Training Village. His passion for travel also continues, eager to discover the daily experiences of other cultures and opportunities to immerse himself in local activities. He has stepped foot in about 10% of countries in the world so far, with a lifetime goal to visit each one.
The Construction Operations & Resource Education (C.O.R.E.) is an intensive three-year rotational program designed to expose entry level talent to all facets of construction management.  Are you ready to roll up your sleeves and get to work? Apply for the C.O.R.E. program today!