Finding new perspectives with Kim Coudrey
Sometimes you need to jump out of a plane headfirst to get a new perspective.
Kim Coudrey does just that—literally. When she's not skydiving or in avalanche training, Kim is learning as much as she can about construction in her role as a project engineer in the C.O.R.E. training program at Commodore Builders, an elite program specifically designed for recent graduates pursuing a career in construction management.
Initially pursuing a degree in finance, Kim soon realized that her work wouldn't give her the diverse experiences she craved. When she found herself more interested in her friends' engineering homework than her own, she knew she needed to make a change. Kim has always been intrigued by real estate and construction, particularly in awe of the intricacies of buildings. Combined with her love for understanding how things work, her switch to study architectural engineering was the best decision she's ever made.
After graduating from Worcester Polytechnic Institute, Kim joined Commodore's C.O.R.E. program. Kim's first rotation put her on a job site. For the first time, she could see the building systems she had been studying assembled in a fast-paced environment. She was hooked immediately.
She credits her growth to the support of her team who encouraged her to ask questions and challenge herself while working towards delivering a successful project. "The amount of responsibility I was given aligned perfectly with how my skills developed," she reflected. "I went from shadowing to running three crews by myself and felt prepared and supported the whole time."
Now, her second rotation in QA/QC with Mike Price offers a different perspective. She is focused on preconstruction and planning, seeing the connection between specifications, drawings, and the built environment. She says QA/QC is "a totally different world, but just as exciting. I'm enjoying learning how strong planning can make for better decision-making on site."
Challenges are inevitable in this industry, particularly in fast-paced, dynamic environments. Kim's approach to obstacles is rooted in a strong belief in her resilience and her unwavering willingness to ask for help. When faced with a challenge, she takes a step back and analyzes the situation before determining the next step. "I find that it's easier to find solutions through collaboration because everyone brings different experiences and perspectives to a situation," she says. "After all, two brains are better than one."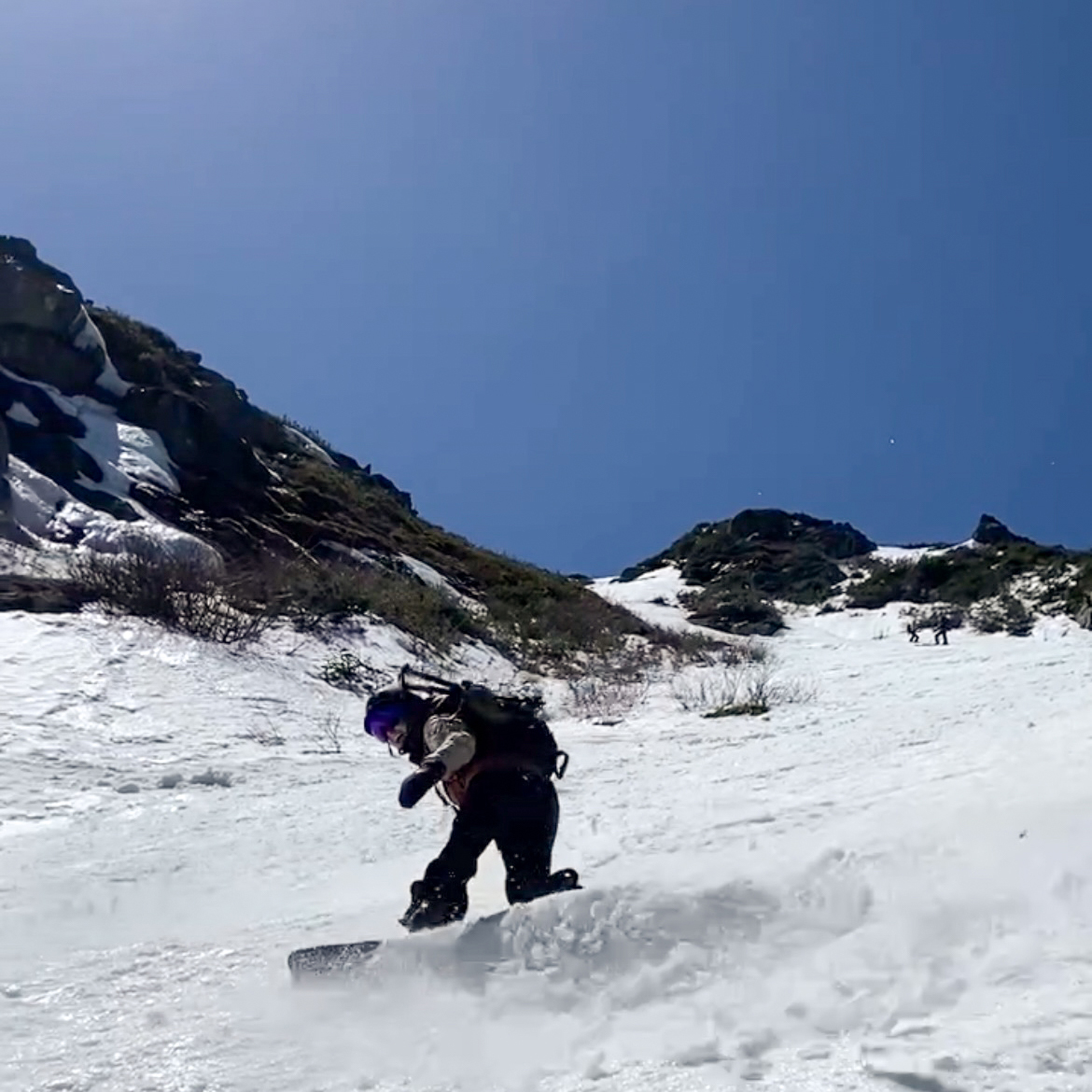 Her tenacity does not end when she hangs up her hard hat. Outside of work, Kim sets goals for all of her adventures. Kim doesn't just snowboard; she recently completed an avalanche course so she can start backcountry snowboarding. She doesn't just go for hikes; she's working her way through the New Hampshire 48. She's planning to do the 23.4-mile Semi-Pemi in one day.
Kim's newest challenge? Skydiving. She took her first jump in August and has since found a great community through the sport. Kim successfully obtained her A-License last year so she could jump solo and is now working on her B-License. "I love the progression aspect and that there's always something to learn. From back flying to head down, there are always new skills to master," she says. "It's just another way to get a new perspective."
The Construction Operations & Resource Education (C.O.R.E.) is an intensive three-year rotational program designed to expose entry level talent to all facets of construction management.  Are you ready to roll up your sleeves and get to work? Apply for the C.O.R.E. program today!