Discovering new facets with Ally Pina
Fast-paced projects and slow-pitch softball – that's the versatility you get with Ally Pina. Ally's passions for collaboration, problem-solving, and learning converge as she dives deeper into the C.O.R.E. training program.
Ally's father paved the way for her career in construction. He's a laborer in Rhode Island, and she grew up hearing all about the jobs he was working on. Ally says, "I knew from a young age I wanted to be in this industry, but his stories gave me a real sense of what I was getting into." That preview into the industry played a pivotal role in her decision to study Civil Engineering at Wentworth Institute of Technology.
Ally joined Commodore first as an intern before joining the C.O.R.E. program in 2022. From day one, she felt a connection to the company's learning culture and how it fosters personal growth and innovative projects. Ally is a lifelong learner with an innate drive for excellence. Her colleagues embrace her inquisitive mindset, empowering her to reach new heights.
Ally has most recently been working with a project team for one of Commodore's life science projects. She says, "What I love about the Life Sciences market is that there are so many intricacies on a project, there's always something new to learn. These teams are doing highly complex builds, and it's that challenge that excites me."
Ally thrives in the fast-paced environment of Life Sciences but has learned the equal importance of focusing on the details. By thoroughly understanding the scope, she is better able to anticipate challenges and problem-solve with the team. Ally approaches obstacles the same way she approaches her work: collaboratively and ready to learn. She examines the situation from multiple points of view and brainstorms possible solutions with her team to choose the best path forward.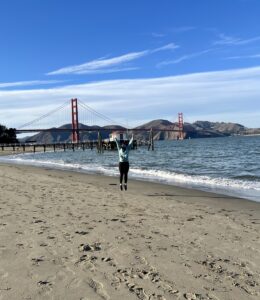 Outside of work, Ally finds new ways to stay active. Ally recently hung up her cleats at the collegiate softball level, but she keeps her throwing arm active as a slugger for Commodore's slow-pitch softball team. When she's not on the field, she's exploring new places with her family and friends.
The Construction Operations & Resource Education (C.O.R.E.) is an intensive three-year rotational program designed to expose entry level talent to all facets of construction management.  Are you ready to roll up your sleeves and get to work? Apply for the C.O.R.E. program today!