Clipping In, Connecting, and Competing: Spinning with Sarah
Sarah Hotchkiss is constantly switching gears, professionally and personally.
She executes on the demands of her fast-paced job with the same poise she brings to her spin classes. What started as a one-time networking event with WWIRE has become Sarah's community, COVID-era coping tool, and quest to get to 500 rides.
Athletic Beginnings
Sarah was an avid youth and college athlete. In school, she competed in sports like swimming and lacrosse. She also played field hockey at Wheaton College. Her commitment to fitness never wavered, but a torn ACL and knee surgeries dented her running and high-impact sports career.
When the opportunity came to do a Cycle Bar spin class and network with WWIRE in 2019, Sarah jumped on it.
She'd done a few classes when she was younger, but what she found at this event was a whole other experience. It was fun, engaging, energetic, and enthralling. She couldn't wait to sign up for more.

A Competitive Community
"They get to know you as a person. They call you out. They support you." Sarah instantly connected with the instructors at Assembly Row's Cycle Bar. She found classes that pushed her to her limits and kept her (metaphorically) hopping.
Sarah started light, just a five-pack of classes, but quickly leveled up and now fully embraces the unlimited package. Three or four days a week, you can find her in Somerville, sweating through a spin workout, sometimes two in a day. She chases endorphin highs and enjoys a productive 45 minutes with friends.
Continuing through COVID
While many exercise classes and gyms languished during strict COVID shut-downs, Cycle Bar thrived by taking it outside.
Sarah was grateful the gym could keep holding classes. It allowed her an outlet during a stressful time and a way to continue connecting with friends and socializing while staying safe. While no one enjoys sprinting with a mask on, it was a precious opportunity.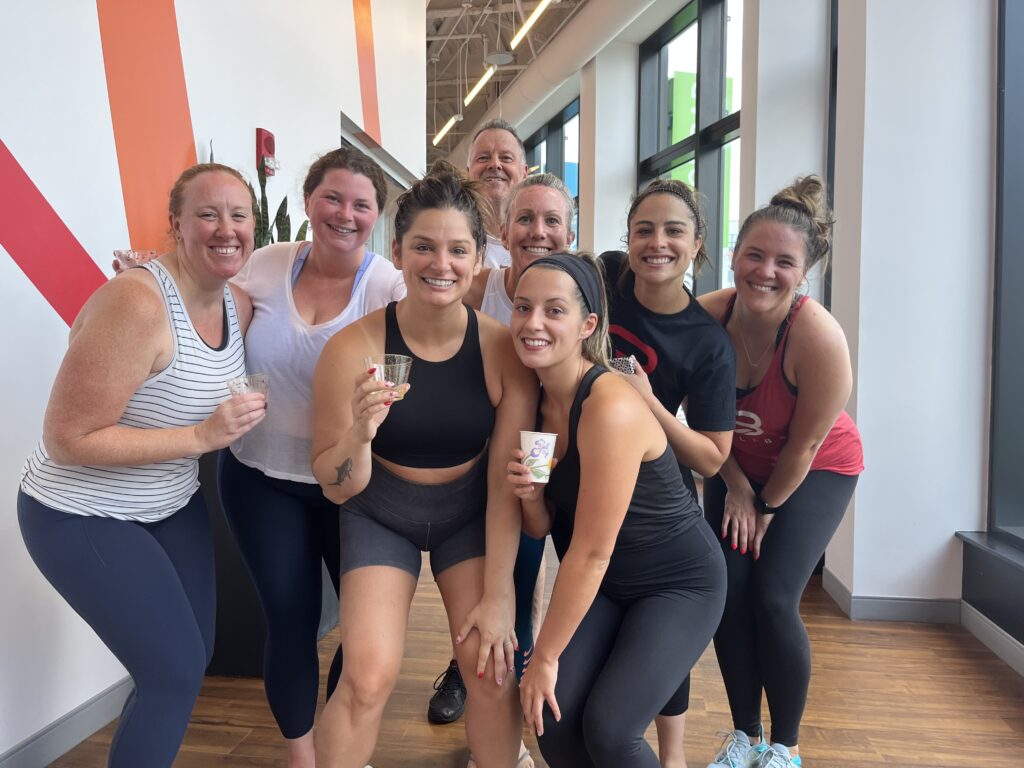 Bragging Rights
For the most part, spinning is an individual sport. You clip in, and the instructor puts it in your hands to push yourself. They'll help you get inspired by great music or the pace of the person next to you. But you control how fast you go and how hard your crank the resistance.
Sarah tapped into Cycle Bar's version of March Madness this year to deepen her community ties and push herself even more. She joined the Red Team, which racked up power points in every class, with a single-minded intensity that had them all riding flat-out.
The competitive college spirit came out, and Sarah pushed harder than ever, helping her team finish first. The Red Team won the prize shirt and bragging rights, of course.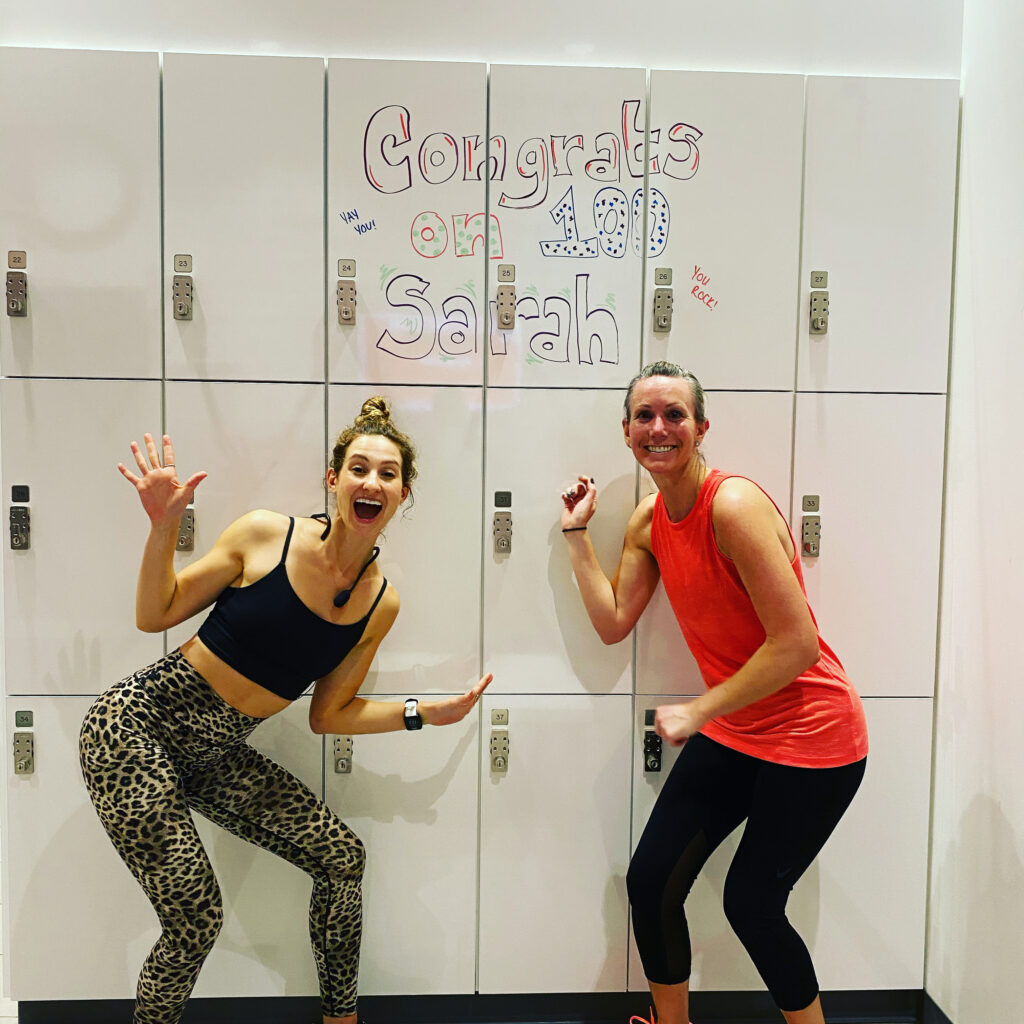 An Adaptable Mindset
The ability to connect with new people and classmates and the flexibility to successfully adjust to changing directions also serve Sarah well at work.
Sarah began her career with Commodore 19 years ago. Starting as an intern, she sat at our front desk, and Joe Albanese's mom actually trained her on our processes. In the intervening decade, Sarah has worked her way through the company in various Marketing and Business Development roles. Currently, she's our Director of Leadership Support.
Sarah collaborates with people across the organization and helps them succeed in their roles. One of her favorite parts of her job is how many different initiatives she's tasked with starting. Every day, every hour, she gets to focus on a different workstream.
Sarah's versatility, her ability to quickly assimilate new information, and her natural talent to create genuine relationships with her colleagues have been essential to her success at Commodore. Whether building a spin community and crushing new classes or executing new initiatives for different colleagues, Sarah's adaptability is key to her success.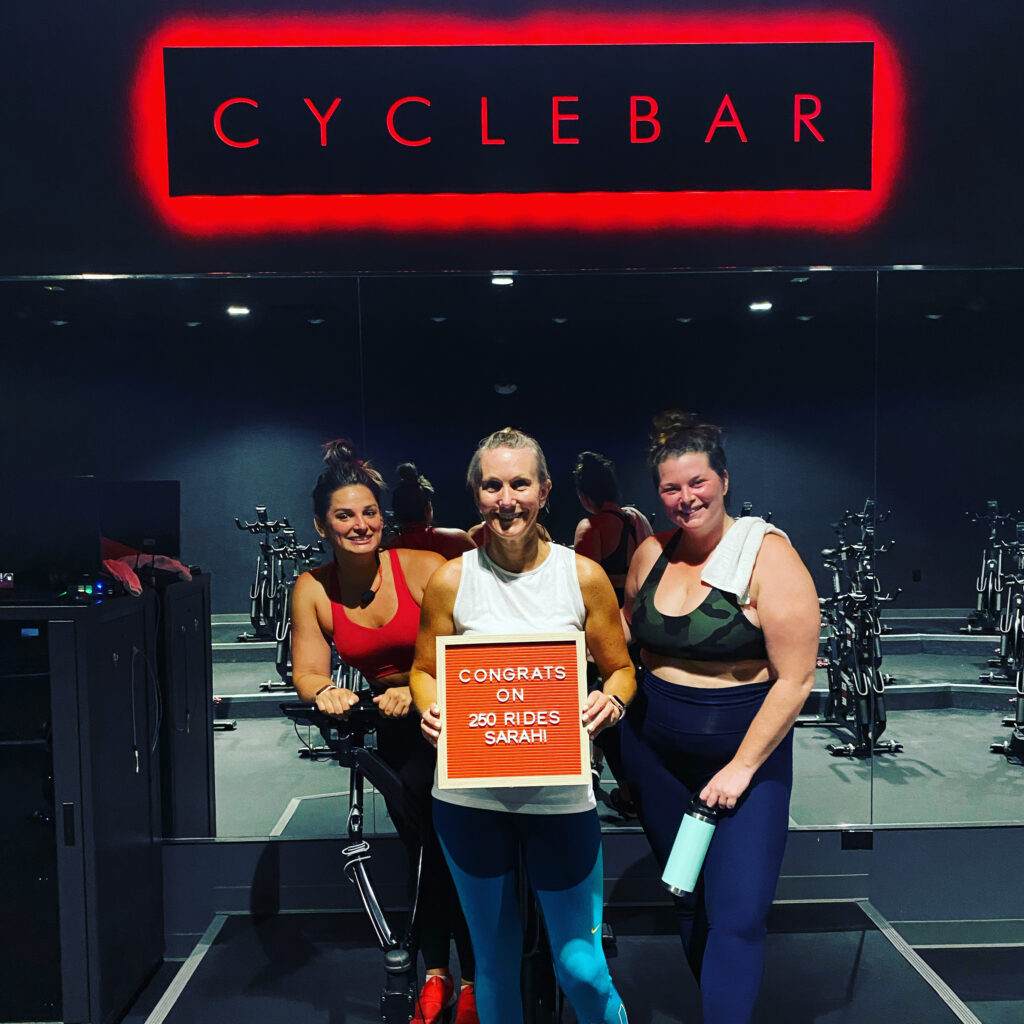 Sprinting to 500
What's next for the spin-class devotee?
Getting to 500 classes. It's a unique and impressive stat for any spinner. Sarah recently hit 250, celebrated by a class devoted to songs by her favorite singer – 50 Cent. She just coasted through her 380th ride, so expect to celebrate 500 with Sarah next year!