A Week of Milestones: Projects with Purpose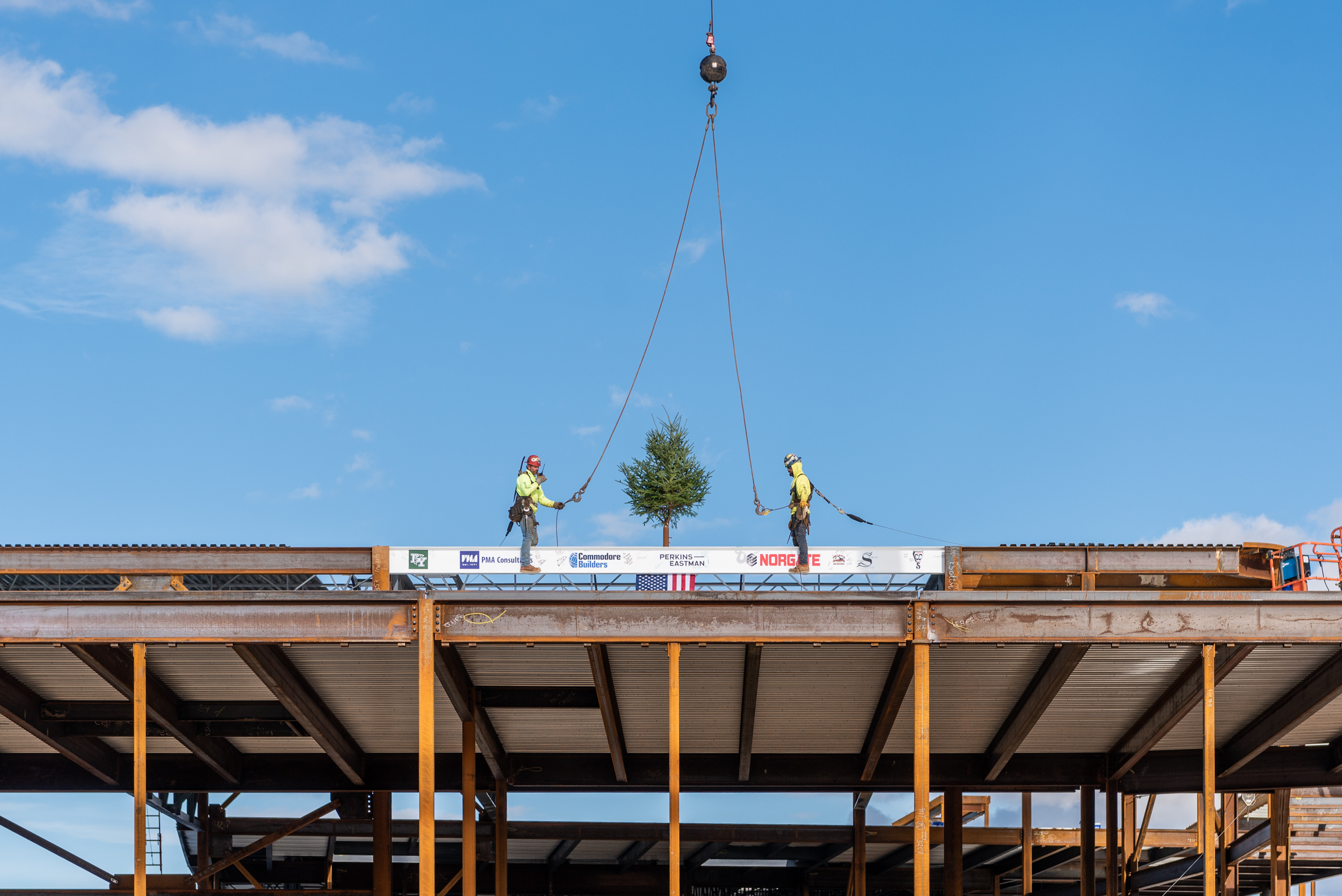 As Joe Albanese, our President and CEO, is fond of saying, one of the most wonderful parts of working in the construction industry is seeing our hard work transform into something durable and lasting. And it's even more rewarding when the projects have a meaningful purpose.
This week we had the pleasure of witnessing major construction milestones at two purposeful projects. We placed the final structural beam at Dennis-Yarmouth Intermediate Middle School in a topping-off ceremony and opened the Reuben Hoar Littleton Library in a ribbon-cutting ceremony.
And it was even more special as it was clear at each event that these projects bask in extraordinary community support.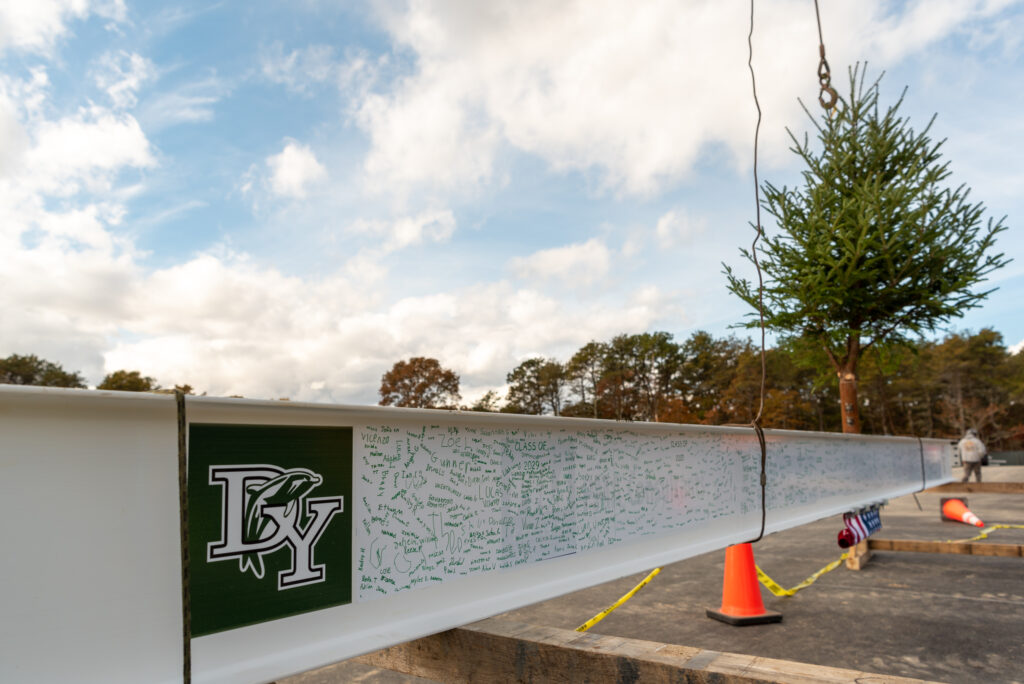 Chants and Cookies
Each event was filled with thoughtful speeches from the people deeply involved in the planning, fundraising, and building of the projects, as well as eager attendees.
The first class to enjoy the new Dennis-Yarmouth Intermediate Middle School came out in force to sign the beam and witness the topping-off ceremony. With students speaking about their what they're excited about in the new school and all of them cheering the beam placement with chants of 'lift that beam!', it was hard not to feel community support.
Over at the new Littleton Library, there were fewer chants but more cookies. Apparently, appreciative local staff and neighbors regularly brought over care packages of baked goods to warm the chilly roofers and inspire the workers during construction. At the ceremony, the Commodore team, with the other attendees, enjoyed one last round of cookies from these intrepid bakers. Combined with the roughly 500 individual donors and businesses chipping in to help Littleton meet their $1 million fundraising goal, it's clear that the town is thrilled about this new building.
A Team Effort
For towns, planning and building new public spaces can be a herculean task, but each of these projects was driven by a strong local team.
The Dennis-Yarmouth School benefited from early involvement from MSBA and the school department, with support from Perkins Eastman and PMA Consultants to troubleshoot and propel the project. And Sandy Cashen, Director of Facilities, has been incredibly helpful.
To get from the groundbreaking to this week's beam placement, we are also grateful for the hard work of Robert B Our, Marguerite Concrete, Norgate Steel Fabricators, and Stellar Steen Erection.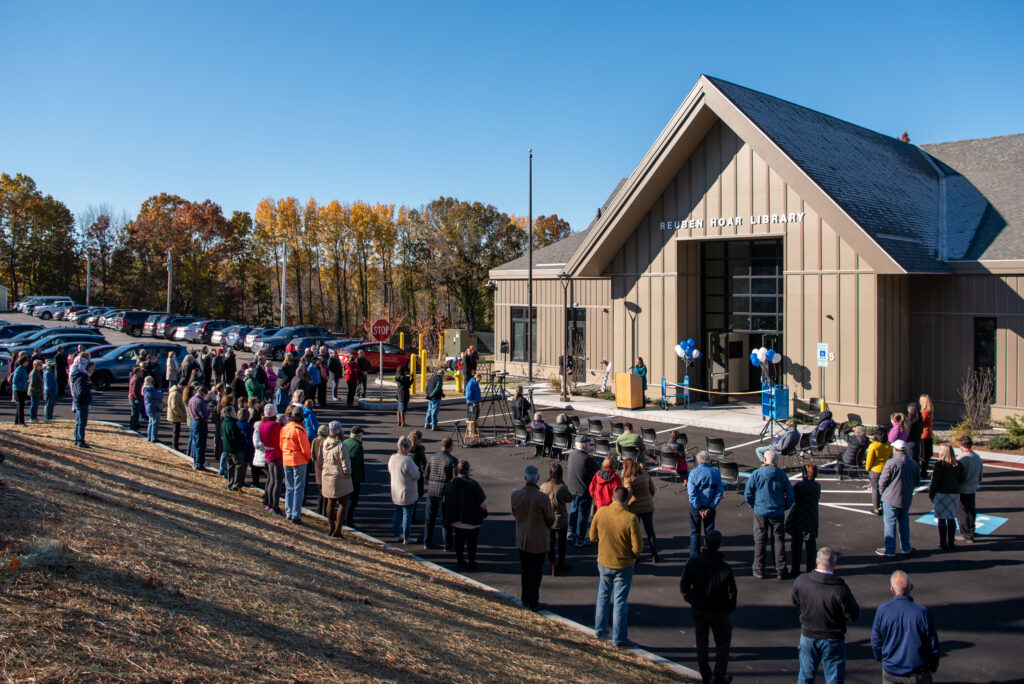 Paul Glavey, the Vice-Chair of the Littleton Select Board, noted in his address that at the library opening that it was delivered in a timely and cost-effective manner. This feat was made possible by Commodore's incredible partners working hard over the past 16 months. In particular, Vertex and Johnson Roberts Architects efficiently collaborated with key town members and the Library Director Sam Alvarez. They ensured every detail and idea was thought through and executed with excellence.
The Littleton team was also selected as one of Commodore's first 'Caught Being Safe' awardees. A recognition of the high emphasis the entire team placed on safety standards throughout the project duration.
Commodore's own Project Manager Sen Blankinship even chipped in after-hours and helped Littleton Boy Scout Troops 19 and 20 earn their sustainability and architecture merit badges. She toured them through the LEED-certified project and taught them about green building systems and materials.
The Heart of Communities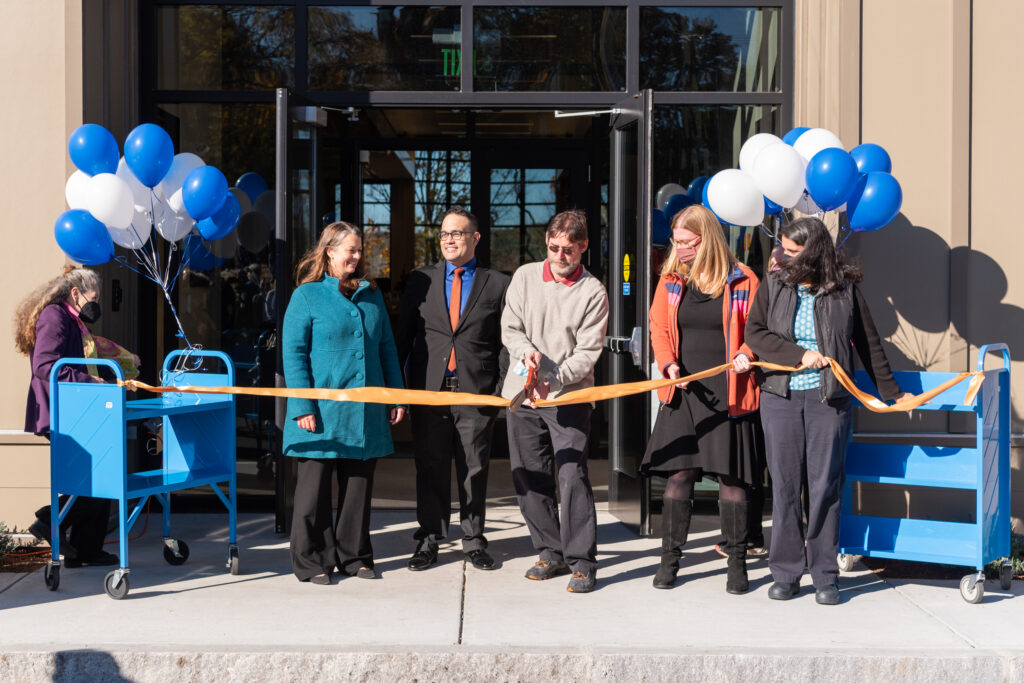 In the speeches from board members and directors, the library was, at various points, compared to a spaceship, time machine, teacher, community living room, glue, and far more than 'brick and stone.'
No matter what the descriptor, it's clear that a deep commitment to supportive learning environments runs through these towns.
From witnessing the excitement of placing the final beam in the middle school structure to watching bibliophiles walk into a new library for the first time, we're genuinely grateful to be part of such caring community projects and for such a wonderful week of milestones.
Now we're looking forward to more updates from our Dennis-Yarmouth team as the building takes shape and perhaps curling up with some good books from the Littleton library.
Are you interested in working with Commodore on your next project? Get in touch with us today.