5th Annual Commodore Charitable Golf Tournament: A Day of Fun and Stewardship
"The best parts of our industry are the partnerships and the people."
On Monday, Joe Albanese, Commodore's President, and CEO, noted that whether it's the people with whom we work, partner, or support, construction is about relationships. He was addressing new and old friends who'd spent the day enjoying rounds of golf to support a few wonderful local non-profits at our 5th Annual Charitable Golf Tournament at the Woodland Golf Club.
What started as a weather nail-biter transitioned into a sun-soaked afternoon filled with delicious tacos, two great rounds of golf, and over $200,000 raised.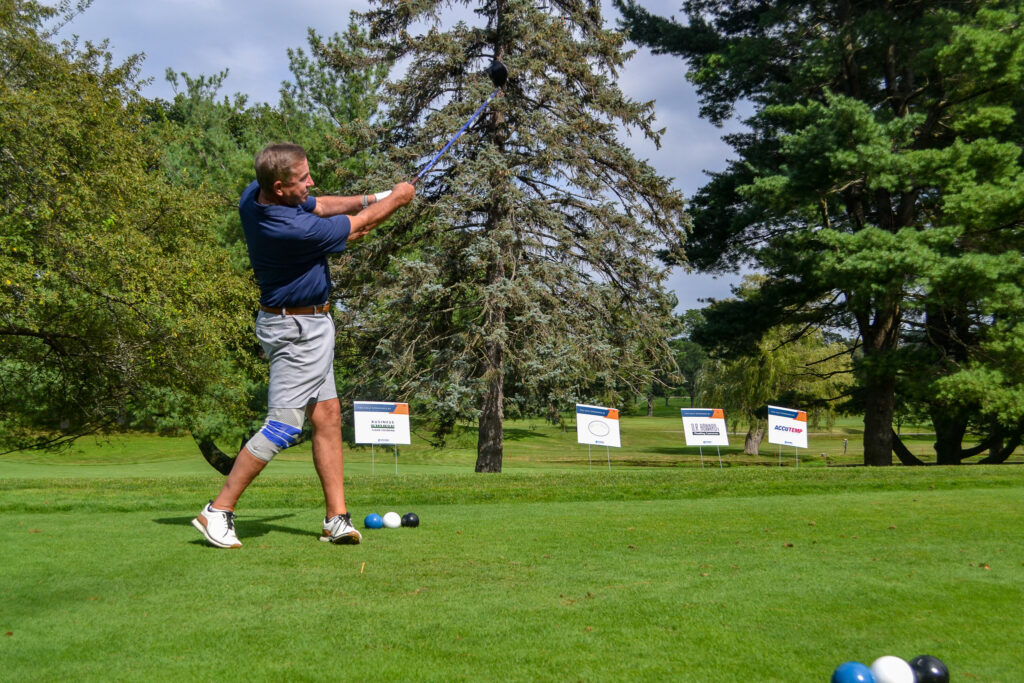 168 people from over 40 of our generous subcontractors and partners came ready to play to meet this tremendous goal.  We had golfers representing new partners and companies with whom Commodore has worked since we opened our doors almost 20 years ago. Across the board, all were excited to be out on such a beautiful day for such fantastic causes.
Prepping for an afternoon of play with a hearty lunch, the golfers noted how much they enjoy working with Commodore and look forward to this event every year.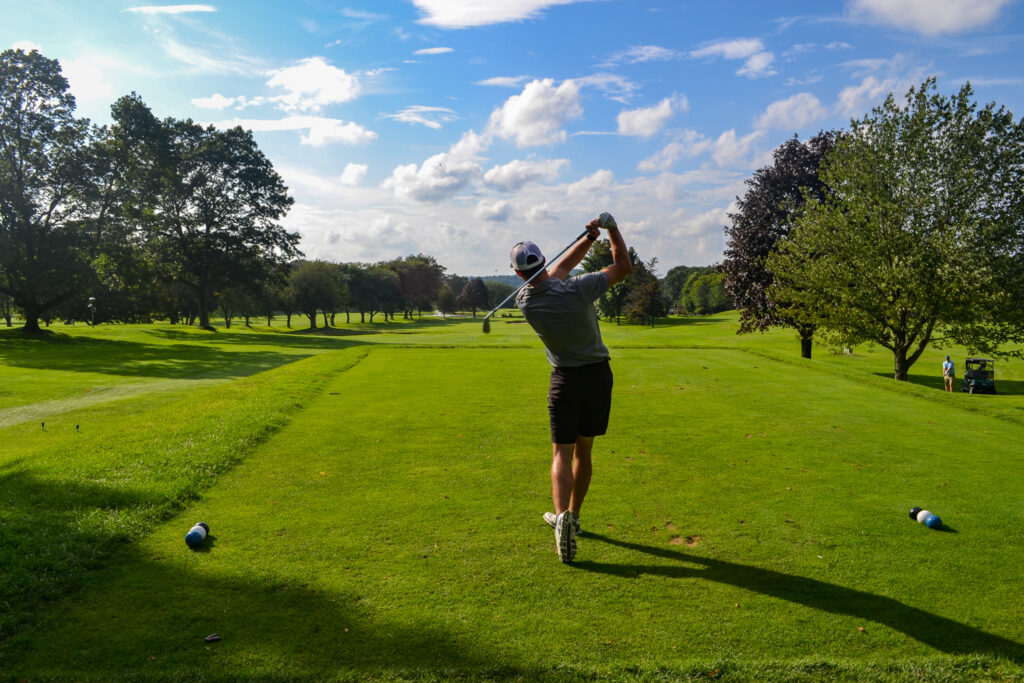 Afterward, they competed for hole-in-one prizes, longest drive, and great scores out on the course. All the while, they got to know their foursomes and the Commodore volunteers taking photos and helping create a seamless day of enjoyment.
As one of our Commodore volunteers, Haley Dyer (Estimator), reflected, "what a great day to have a golf tournament. It was an awesome time getting to know all the golfers and helping spot potential hole-in-ones!"
One golfer even showed off his cross-training with an expertly demonstrated yoga dancer pose!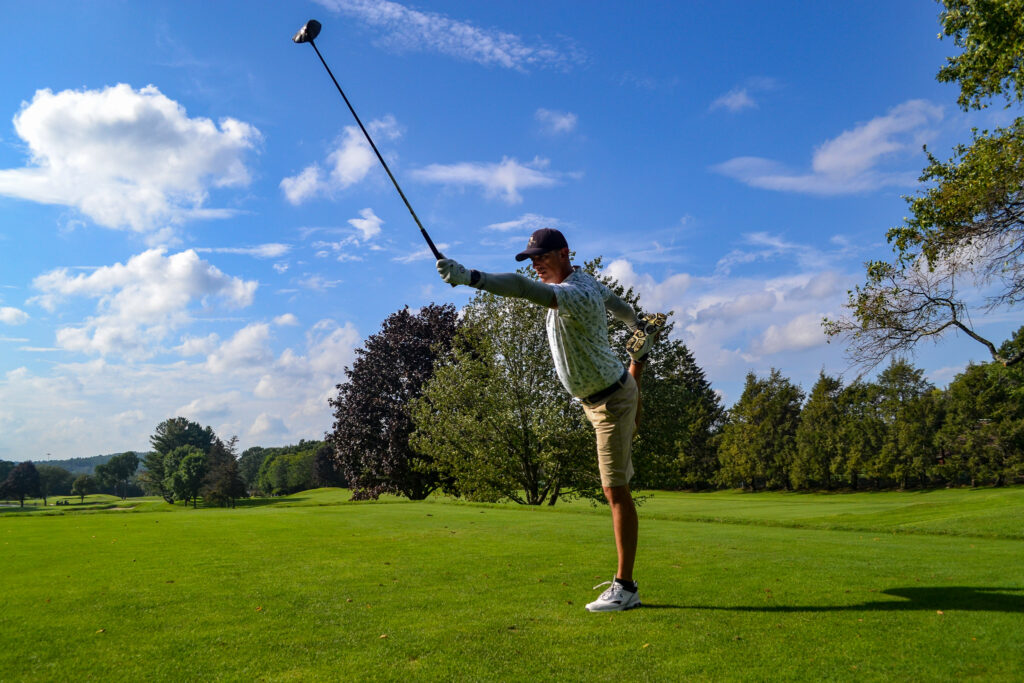 We wrapped the evening, nursing a few sunburns, with a cocktail hour, online silent auction, and dinner in the sunset's glow. We also heard from our own Jim Stadler (VP of Estimating and Purchasing) and Joe Albanese on the day's competitions.
We had three proximity award winners on holes 4, 13, and 15: Jim Russo, Dave Presbrey, and Ricky Torres, respectively. The 18th hole long drive for women went to Andrea Rizzo and for men to Dana Griffin.
We presented an additional award, which is particularly near to the hearts of the Commodore Team. Named after our late Peter Collura, it recognizes extraordinary play in the name of an avid golfer that made everyone he met feel like family. This year, the Peter Collura Cup was awarded to Mike Bogdan, Todd Stringer, Dana Griffin & Bob Kelly.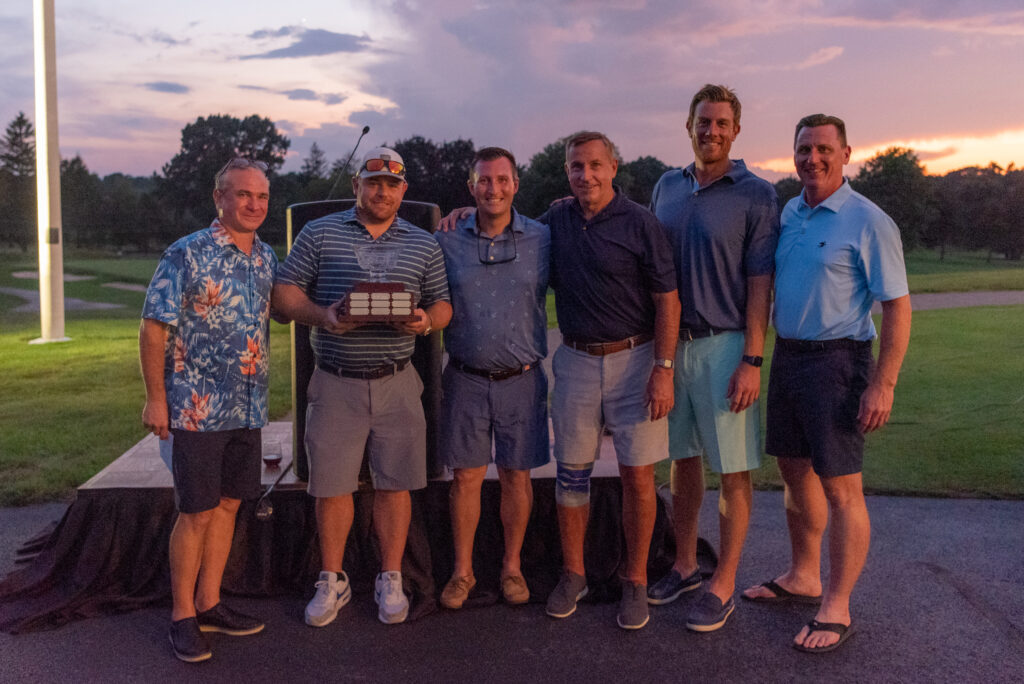 A few of the other notable recognitions were:
2nd Low Scramble Team

Jim Pergamo, Jason Flood, Chris Glynn, Dan Hudd

1st Low Scramble Team

Brendan Fahey, Shawn Henriquez, Mike Clark, Nick Passios

Low Net Team in the (B) category score of -9 (63):

Bill Labo, Al Rolli, Jim Burke & Alex Wong

Low Net Team in the (A) category score of -7 (65):

Steve Fallon, Bill Weber, Mike Weber & Jim Stadler

Low Gross Team with a score of 69 with a Net score of (62) -10:

Mike Bogdan, Todd Stringer, Dana Griffin & Bob Kelly
We're thrilled with the success of the day, the enjoyment of the players, and most importantly, the amount we all raised in support of charities such as Heading Home, NE Shelter for Homeless Veterans, the Epiphany School, The Julie Fund, Horizons for Homeless Children, The Boston Foundation and The Home for Wounded Warriors.
Thank you to everyone who participated and volunteered and made this day special. We're looking forward to seeing you out there again next year!
Perhaps you'll even join the practice of one of our returning Commodore golfers, Alex Wong, who notes that "this is always a day I mark on my calendar and get excited to attend. Year after year, it is a fantastic day full of laughs, smiles, catching up with old friends, and a little bit of golf in between."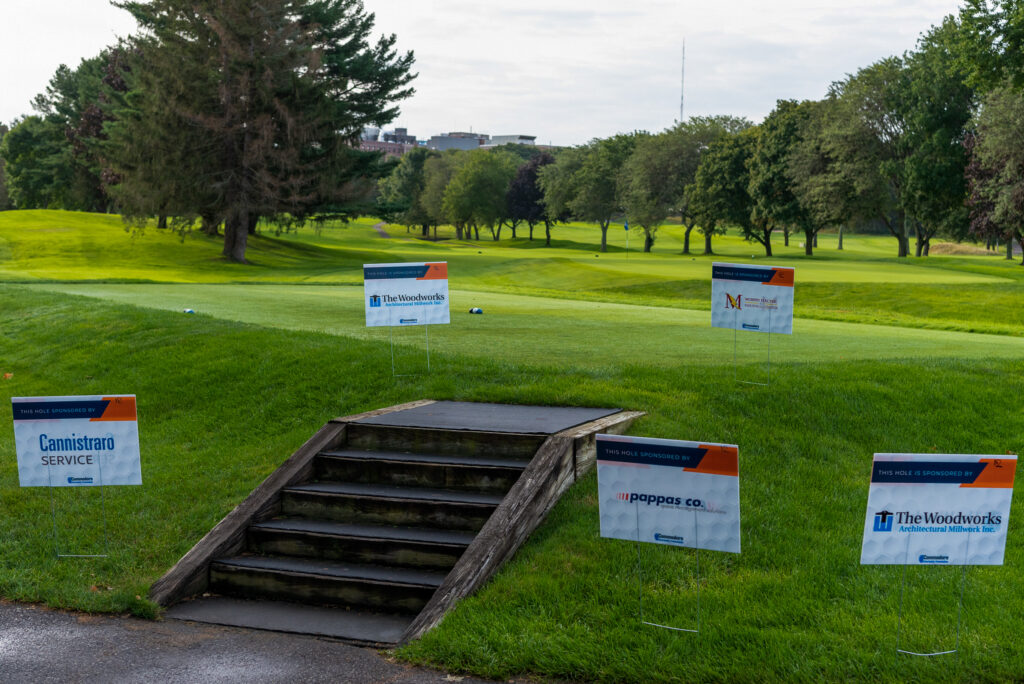 Another Round of Gratitude for our Major Sponsors:
EM Duggan
Interstate Electrical Services
NER Construction
Piquette & Howard Electric
Garage Headquarters – OH Door of SE MA
McDonald Electric Companies
S&F Concrete
Causeway Contracting
JEC Company
Marguerite Concrete
Gleason Powers
Baystate Air
Acoustek
American Contractors